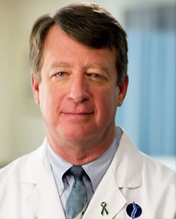 Dr. Kal Blumberg, a south Florida native, has been practicing spine surgery for twenty-three years. He received his B.S. at Tulane and his M.D. at the University of Miami. He received his spine surgery fellowship from Thomas Jefferson University Hospital & Pennsylvania Hospital in Philadelphia. Dr. Blumberg has been selected as a US News Top Doctor.
Dr. Blumberg is available for case reviews, and to provide expert witness testimony. With years of experience rendering expert opinions, he is very comfortable with the legal process, depositions and court appearance. He typically provides evaluation and followup of all cases within a few days.
Certifications and Fellowships
Dr. Blumberg is board certified by the American Board of Orthopedic Surgery (ABOS). He is a fellow of the American Academy of Orthopedic Surgeons. Dr. Blumberg has maintained all of his ABOS Maintenance of Certification requirements and continues his full time practice of spine surgery. This includes surgery and expertise with all areas of spine surgery including cervical, thoracic, lumbar and sacral spine. Dr. Blumberg regularly performs all forms of spinal instrumentation and fusion, anterior and posterior approaches, for all diagnostic possibilities including trauma, degenerative, neoplastic (cancer) and congenital conditions.
Dr. Blumberg is married with three children and loves to fish and to spend time on the water, particularly enjoying the environment of the Florida Keys flats and backcountry. He's a tournament-level fisherman, having won the prestigious Redbone Tournament which supports research to find a cure for Cystic Fibrosis.